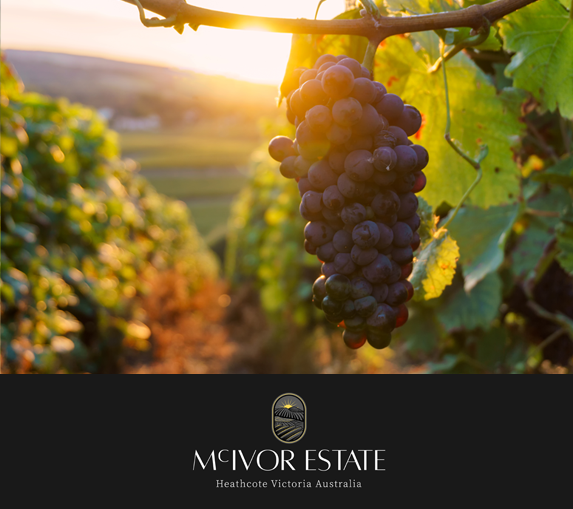 Our Story
Since our humble beginnings in 1997 when we purchased a grazing property at the southern end of the Heathcote Wine Region, McIvor Estate has been developed, within the imposing gullies of the Great Dividing Range.
Our vineyard and olive grove thrive in the sought-after granitic soils, amongst the dramatic scenery of large ashen boulders and majestic rolling hills. The property has yielded some amazing award-winning wines, and is home to a small herd of beef breeding cows. It has been a pioneer in growing alternate grape varieties in the Heathcote wine region with the oldest plantings of Sangiovese, Nebbiolo and Marsanne.
The vineyard and olive grove have been modelled after a traditional Italian mixed farm, in homage to original owners Italian heritage.
We cordially invite you to a day at our winery. Come have a taste of our exclusive selection of great wines among miles of lush vines and plentiful olive groves.
Sincerely,
McIvor Estate Winery Crew